With over 15 trillion advertiser bids flowing through our platform each month, PubMatic identifies leading and real-time trends that link to broader digital market developments. We analyze this data to anticipate market changes, and help publishers and advertisers leverage the programmatic power of the mobile channel. We report on these trends in our Quarterly Mobile Index (QMI), which highlights the key drivers to mobile ad monetization.
The Q2 2020 QMI highlights how the impact of the Covid-19 pandemic on the global economy is accelerating the shift to mobile and video advertising, and how app publishers and developers are embracing programmatic tactics within in-app as mobile consumer usage continues to soar.
Mobile and mobile video advertising takes the spotlight amid the global economic downturn
The focus on mobile advertising across the ecosystem is intensifying and setting new records this year, as a result of the impact from the global pandemic. Marketers are allocating more of their budgets to mobile channels than ever before. Video is largely driving mobile's increasing use as the latter serves as a boon for video ads. As advertisers reacted to the global pandemic, TV advertising budgets were redeployed into digital programmatic channels to stay more flexible, nimble and in search of more transparent and efficient pastures.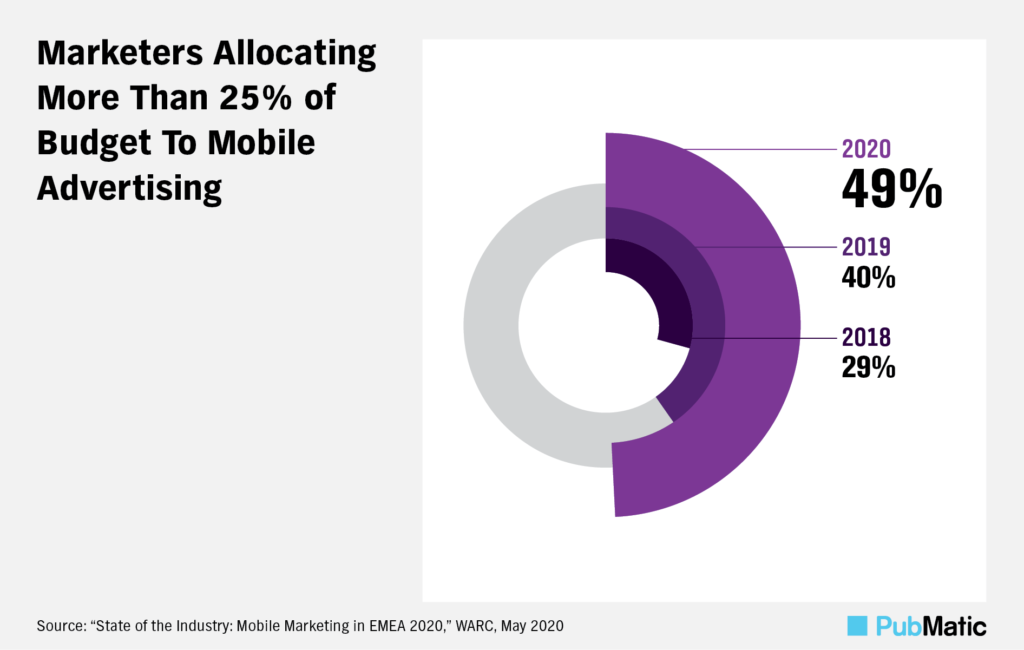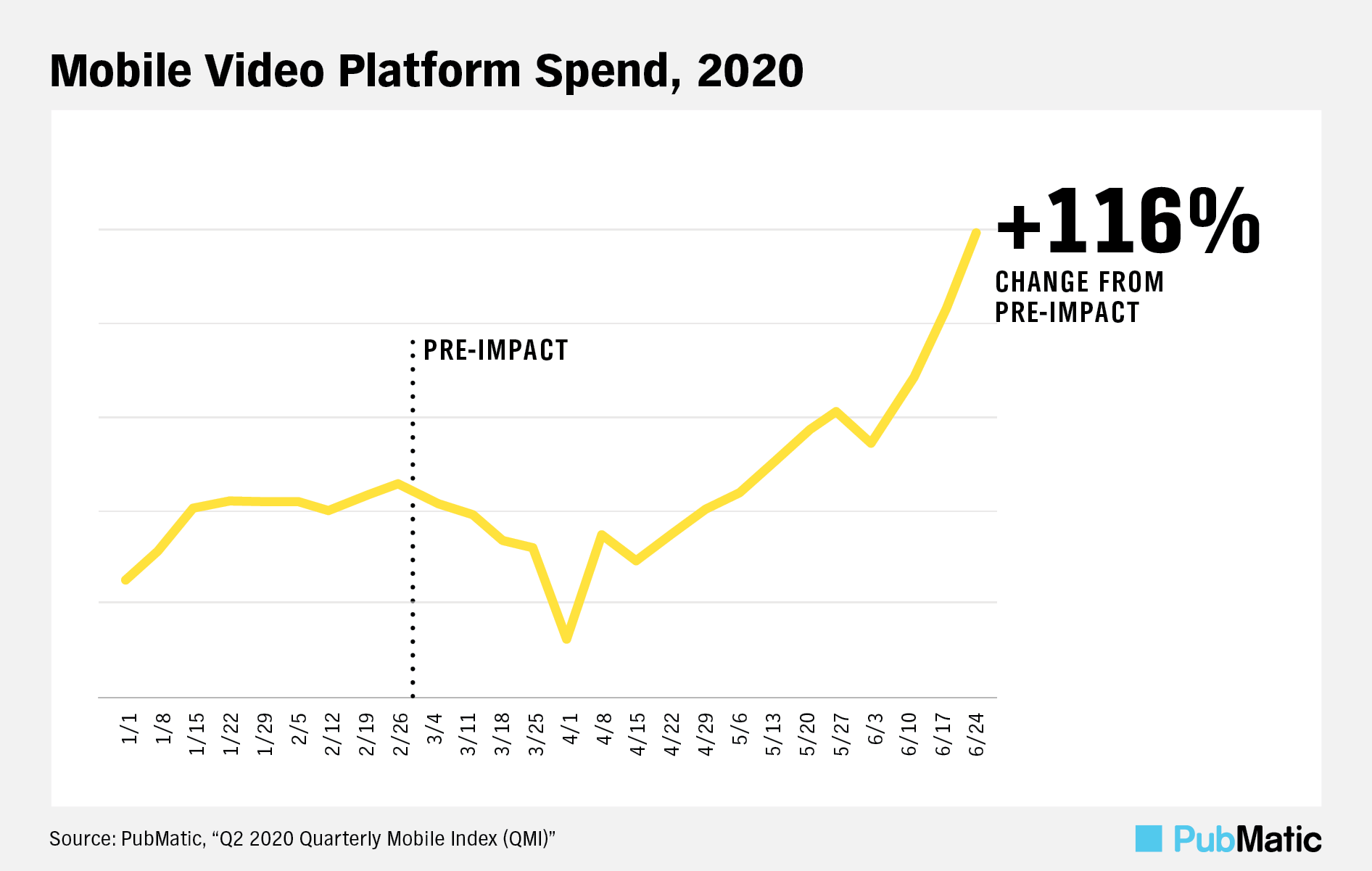 App publishers embrace the programmatic playbook as in-app engagement deepens
According to App Annie, the walled gardens are facing increasing competition from a greater pool of app publishers and developers, as mobile users engage with a more diverse share of apps than they did four years ago. As in-app ad monetization starts to mature, in-app header bidding and private marketplace (PMP) usage is growing significantly.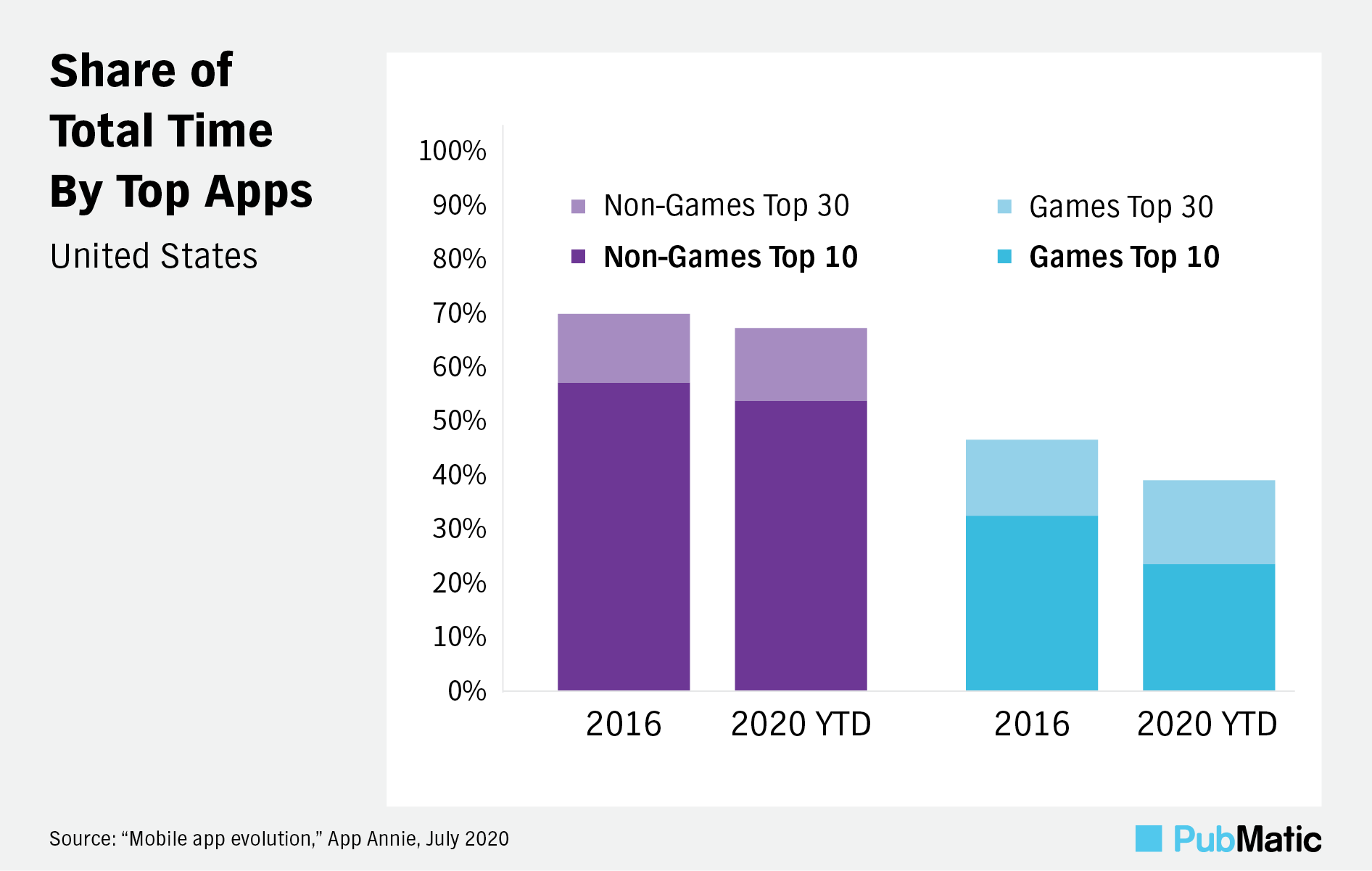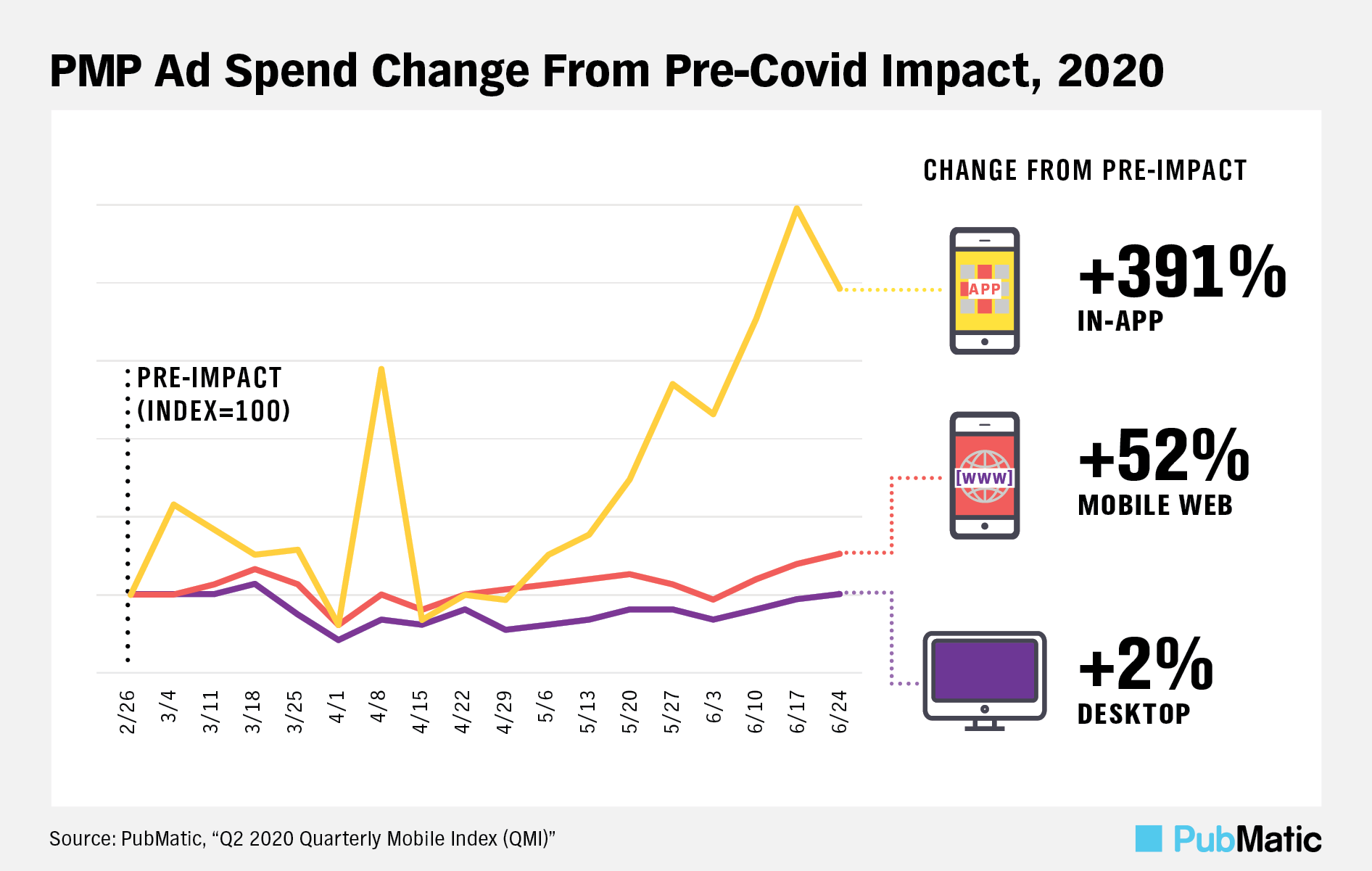 Full Q2 2020 QMI Report
Download the full Q2 2020 QMI and be sure to check back in a few months for the third quarterly report of 2020. To learn more, check out our mobile solutions or reach out to discuss how we can help you achieve your mobile advertising goals.
QMI Methodology
PubMatic's yield and data analytics team analyzes over 15 trillion advertiser bids on a monthly basis, utilizing the company's best-in-class analytics capabilities. The Q2 2020 QMI incorporates impressions, revenue and eCPM data from these reports to provide a high-level analysis of key trends within the mobile advertising industry. Data is from the second quarter of 2020 (i.e.,
April 1, 2020 to June 31, 2020), as well as the corresponding prior year periods. Analysis is based on PubMatic-sourced data except as noted. Percentages in some figures may not sum to 100 percent due to rounding. "Monetized impressions" or "paid impressions" are defined as impressions that were sold through the PubMatic platform, and "eCPM" is defined as the cost per one thousand impressions.