GAIN GREATER CONTROL OVER YOUR VIDEO INVESTMENT
Get complete control of the digital supply chain right at the supply source. Curate premium video inventory, create campaigns, execute programmatic media, and optimize in real time.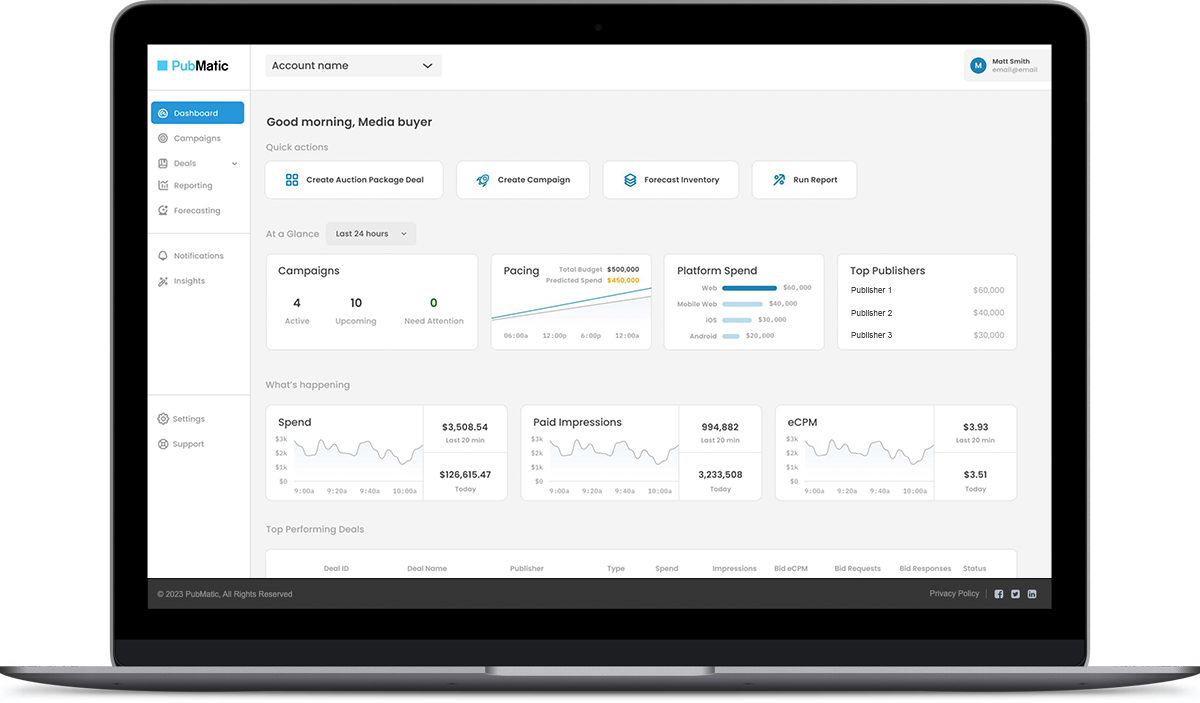 Disclaimer: Displayed data is randomly generated for illustrative purposes only and should not be relied upon for any reason.