Media buyers have historically leaned on large legacy inventory sources for connected TV (CTV) and over-the-top media (OTT) investments.
But in a recent study of global media buyers' CTV/OTT strategies PubMatic commissioned from Forrester, the majority of respondents said they've experienced at least one challenge in CTV/OTT media buying and just over one in five said they were fully confident in their ability to activate spot or incremental budgets, or to ensure the quality of their buys.
That means media buyers still have some reluctance to invest in this space—and that's especially true when it comes to small- and medium-sized publishers. In fact, we found fewer than one-third of buyers opt for a more diversified buying approach that includes midsize CTV/OTT publishers.
But in so doing they are missing an opportunity to reach viewers across an increasingly fragmented landscape of channels, formats and devices. They're also leaving money on the table. That's because buyers who include midsize CTV/OTT in their strategies are twice as likely to have exceeded their campaign objectives.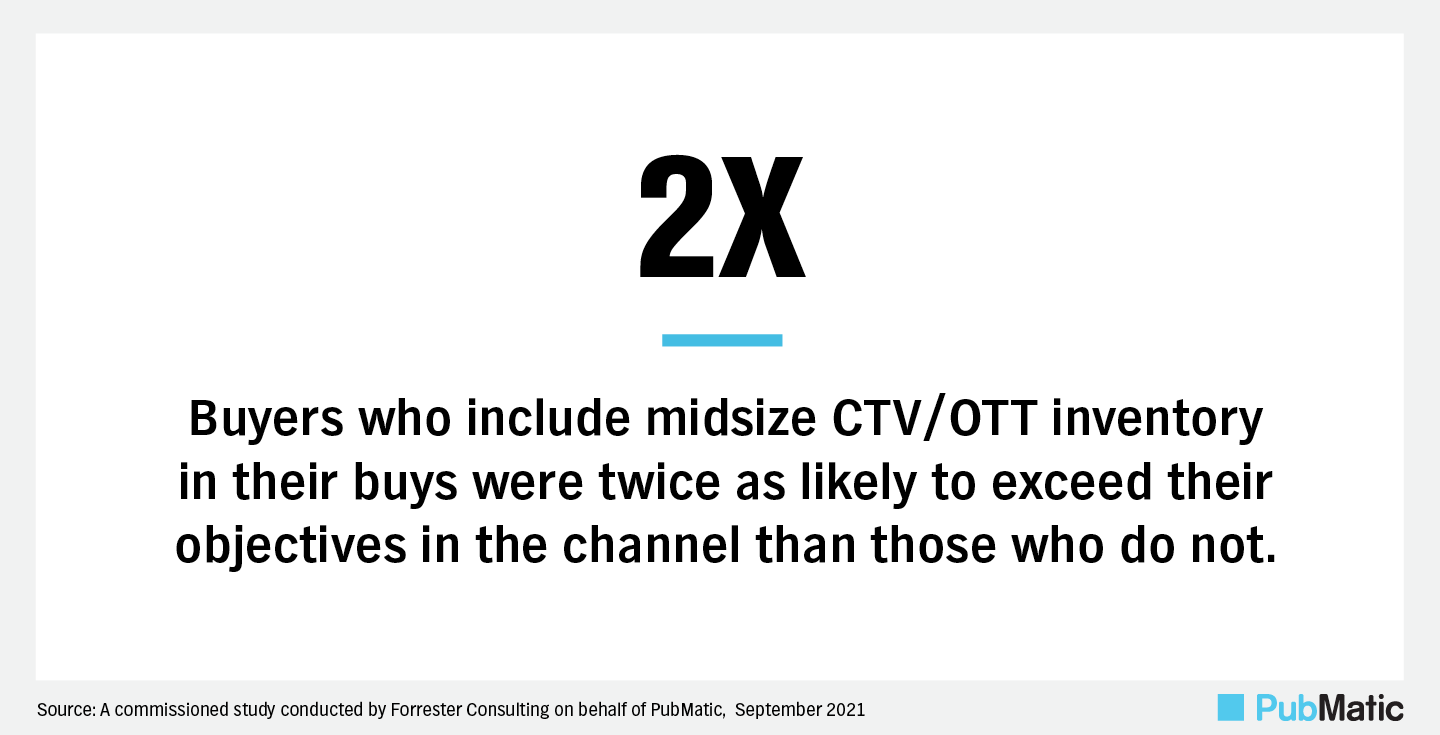 It's high time for media buyers to diversify their CTV/OTT investment by including midsize publishers. Here are six reasons why.
Advantages
Respondents agreed investing in more diverse content enables them to reach audiences in more relevant contexts, as well as to ultimately find higher inventory quality and derive greater efficiency than with large publishers alone.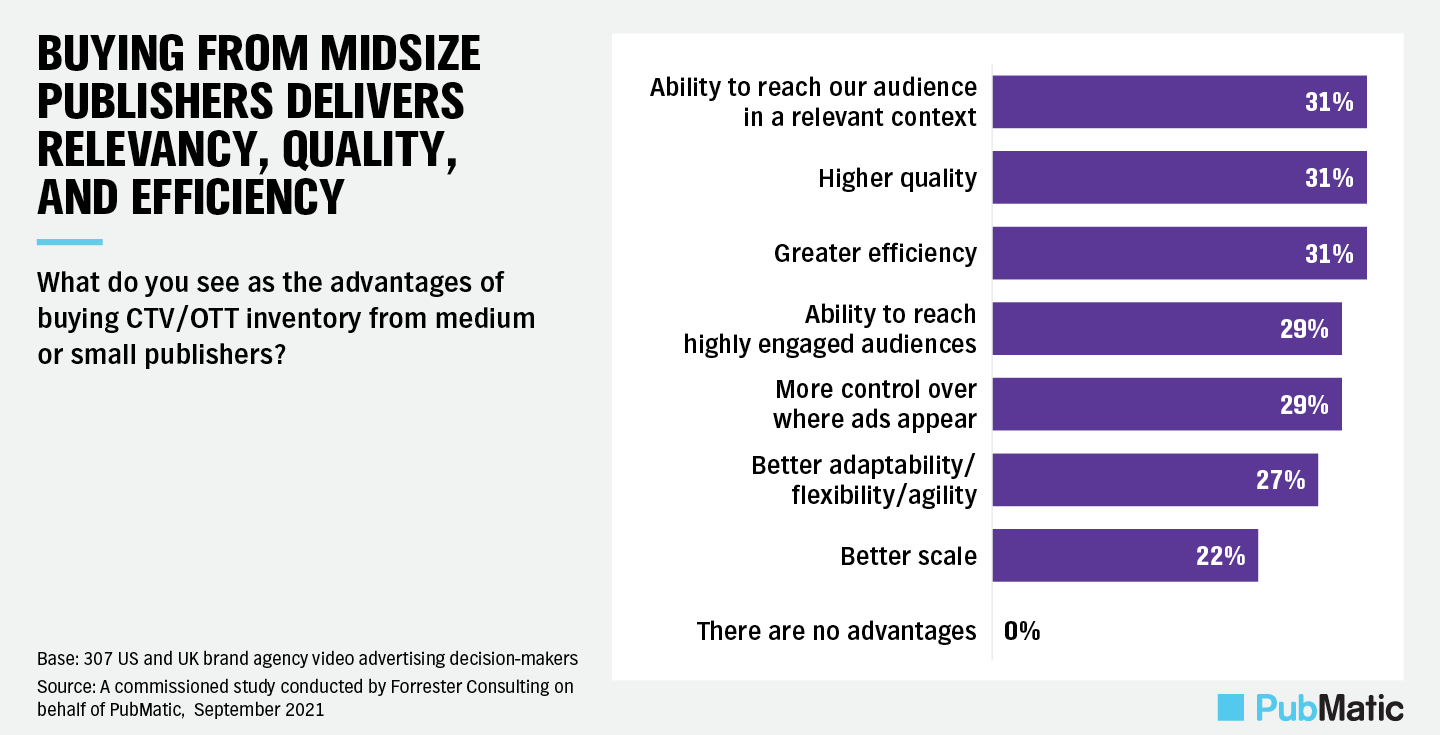 Audiences
Midsize CTV/OTT inventory also helps brands capture unduplicated or incremental reach, including those hard-to-find cord-cutting and cord-never consumers.
Engagement
In addition, midsize CTV/OTT helps buyers reach more highly engaged audiences on more niche channels or platforms and gives buyers more choice over where their ads appear.
Performance
What's more, respondents who bought midsize CTV/ OTT inventory were twice more likely to exceed their CTV/OTT channel objectives compared to those who did not.
Solutions
Programmatic approaches like private marketplaces (PMP) can help eliminate buyer concerns about scale, fragmentation, complexity and quality.
Tactics
Buyers can apply learnings from more mature channels, such as how to achieve scale across a diverse set of providers and how to maximize the targeting and delivery of relevant experiences, which they will need in a more diversified approach.
For more on what we learned about media buyers' CTV/OTT strategies, please see the study in full.