Cross-screen video ad monetization remains challenging for publishers.
That's in part why PubMatic commissioned a study on cross-screen video ad addressability and explored the challenges in meeting advertiser needs, as well as how partners can help.
Here are four trends that emerged in the course of our research:
Programmatic Video Ads are on the Rise
The March 2022 study found 62% of ad revenue from digital video is transacted programmatically, and that share is expected to continue to grow rapidly. Most of this revenue comes from private channels, which allow publishers to bring data for better targeting while also ensuring privacy. These channels include programmatic guaranteed deals, private marketplace transactions and other types of preferred deals.
Screen-Agnostic Targeting Remains a Challenge
The research also found most publishers believe cross-screen video targeting will only become more important thanks to disruptions in third-party cookies and mobile ad IDs. In fact, more than half of publishers said screen-agnostic targeting was more important than targeting viewers on specific screens—yet 86% pointed to difficulties in allowing advertisers to target across screens because of issues like fragmentation and legacy technology systems.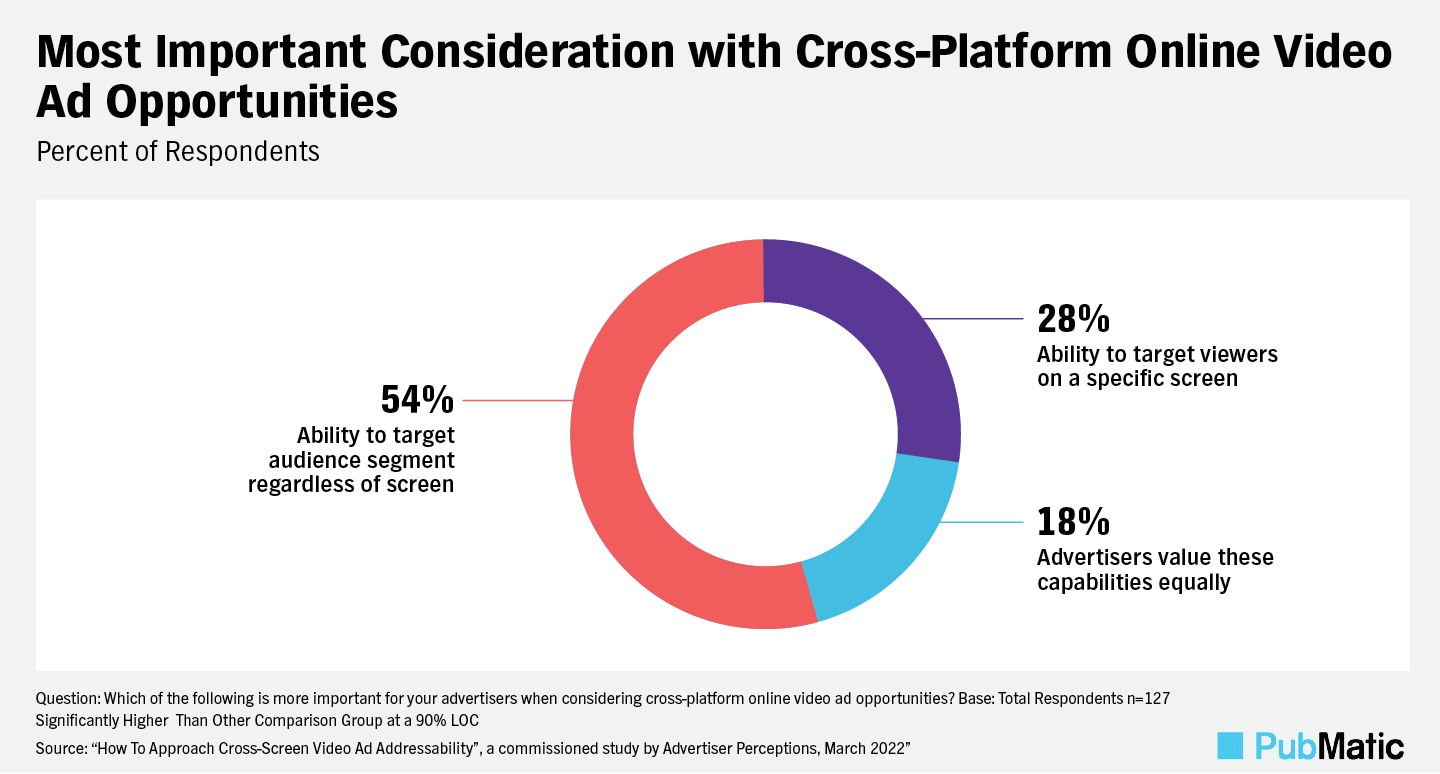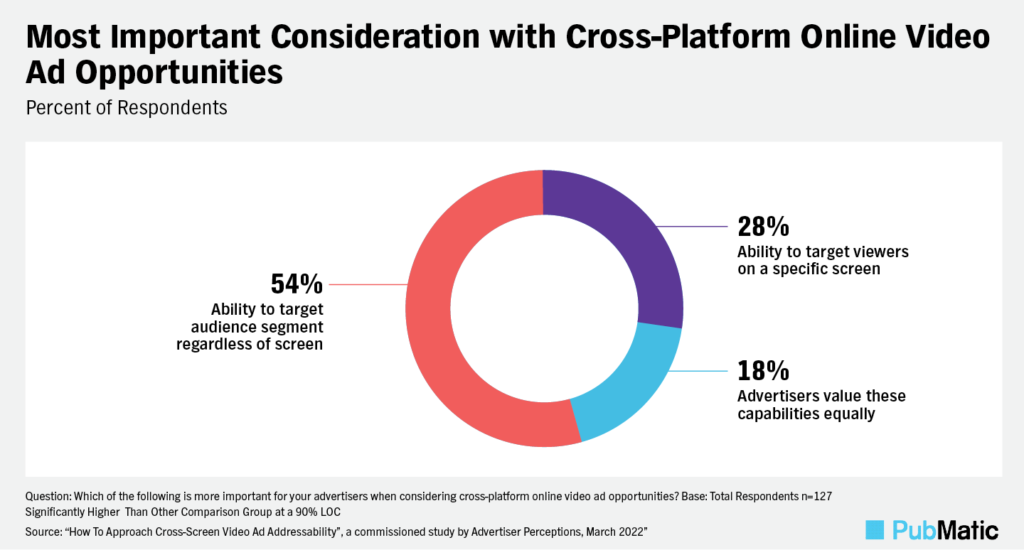 Publishers also cited challenges in cross-screen measurement, as well as identifying target audiences across screens. They listed this latter targeting challenge as one of the top three internal obstacles standing in the way of a cross-screen video strategy.
Cross-Screen Video Ad Programs Bear Fruit
But, according to the survey, six in ten publishers expect higher monetization to be one of the main benefits of a cross-screen video ad program. They cited additional advantages such as sales efficiency and data to prove ROI for advertiser clients. Conversely, a failure to offer true cross-screen video advertising is likely to leave advertisers looking elsewhere for ways to reach audiences.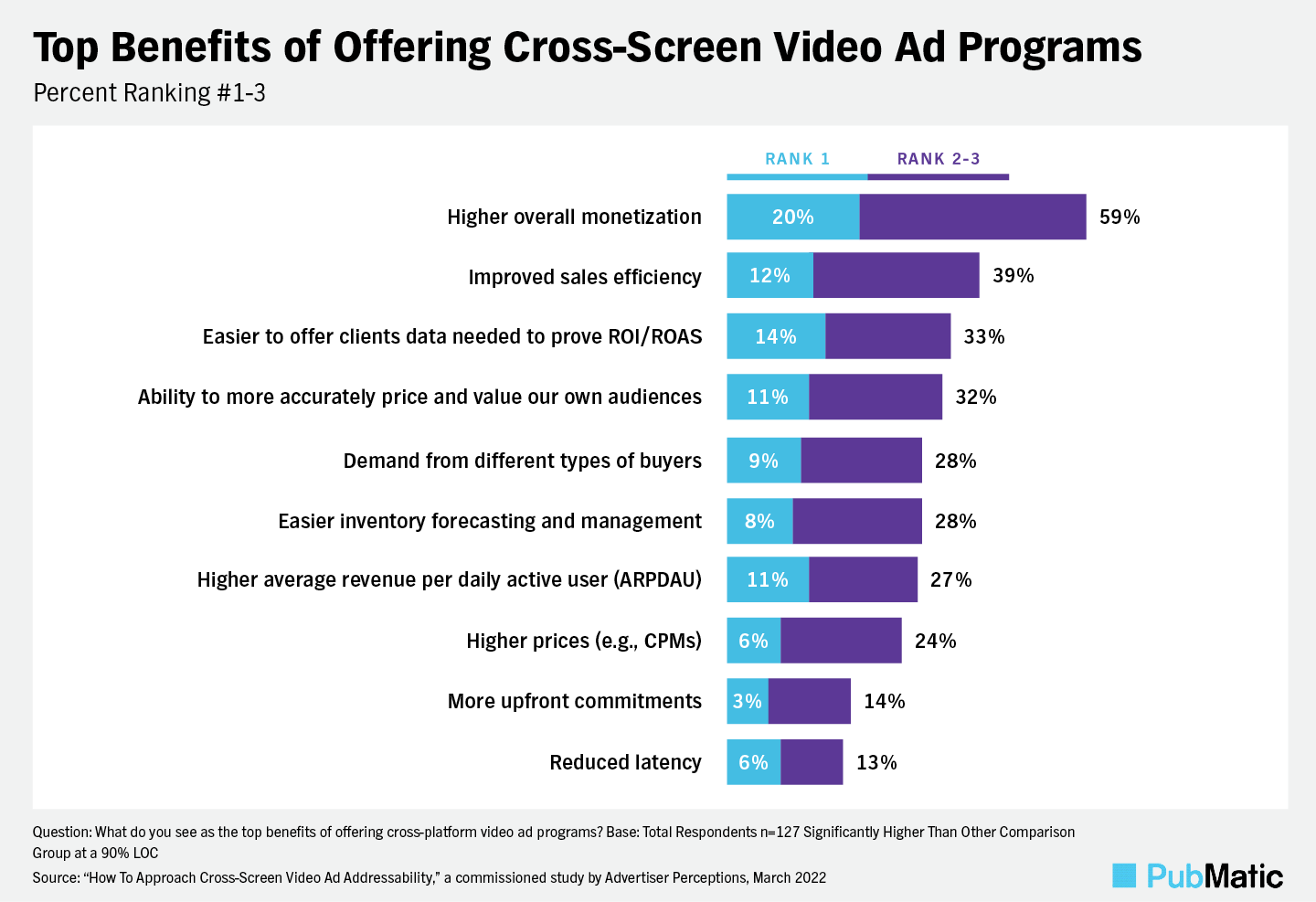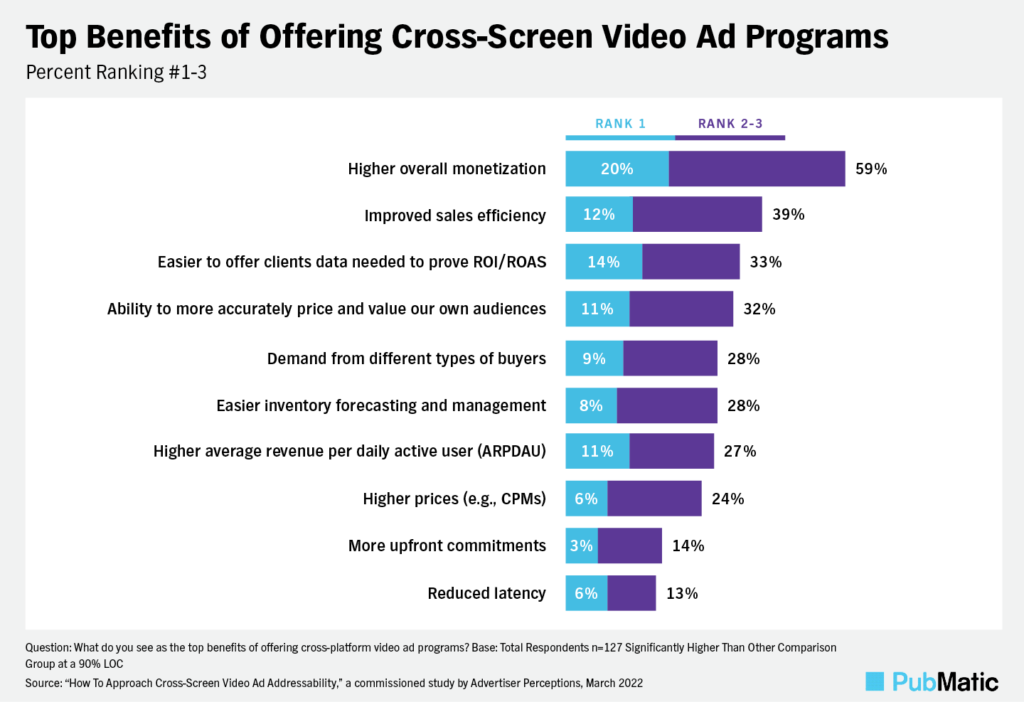 SSPs are Attractive Partners
However, before publishers can enable audience-targeted video ads across screens, they need data. This includes third-party data, first-party contextual or interest-based data, advertiser first-party data and SSP data.
The study found SSPs are the leading data partner in powering the highest level of video monetization. Additionally, PubMatic ranked as the leading independent SSP for publishers monetizing video ad inventory programmatically.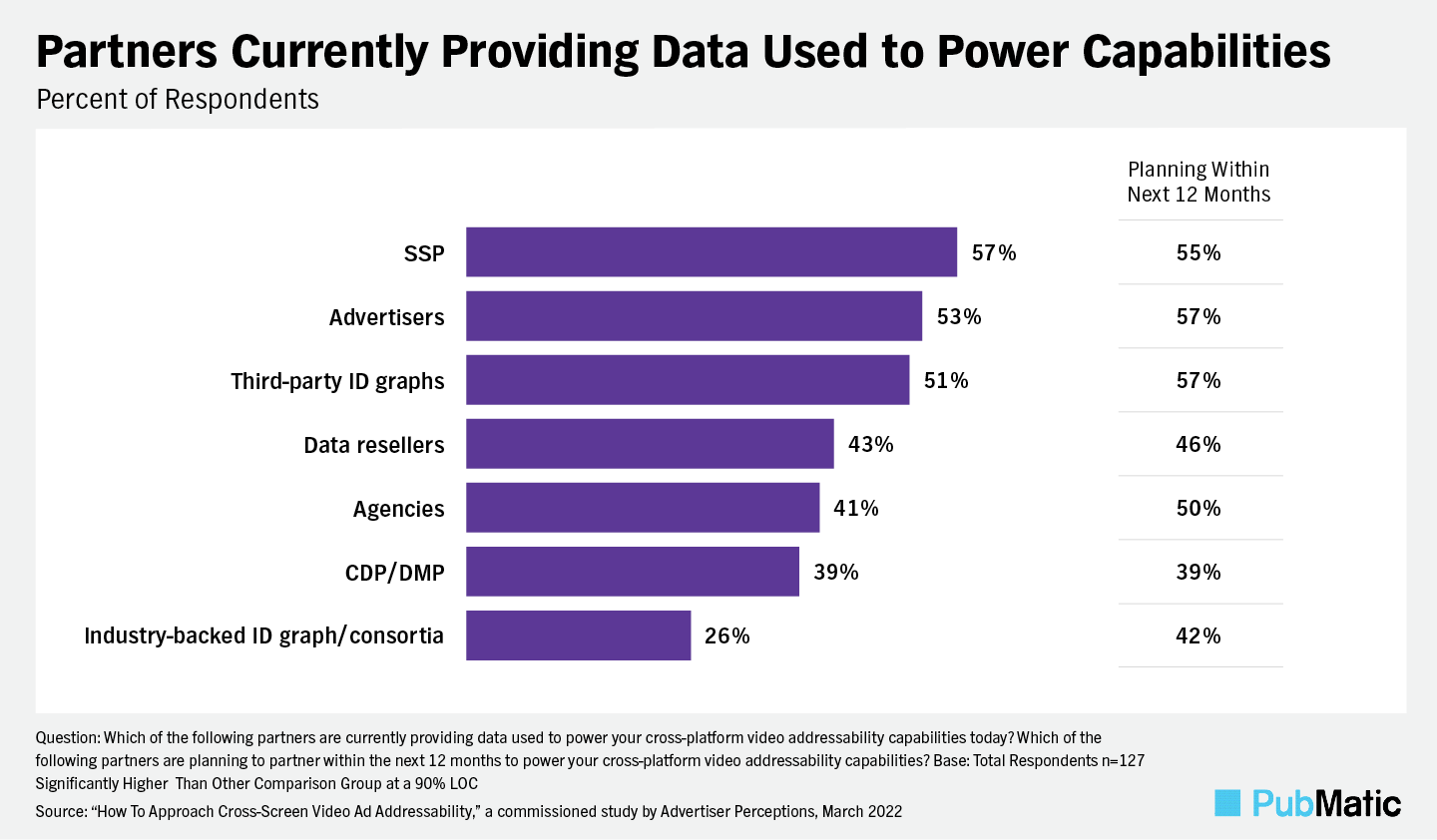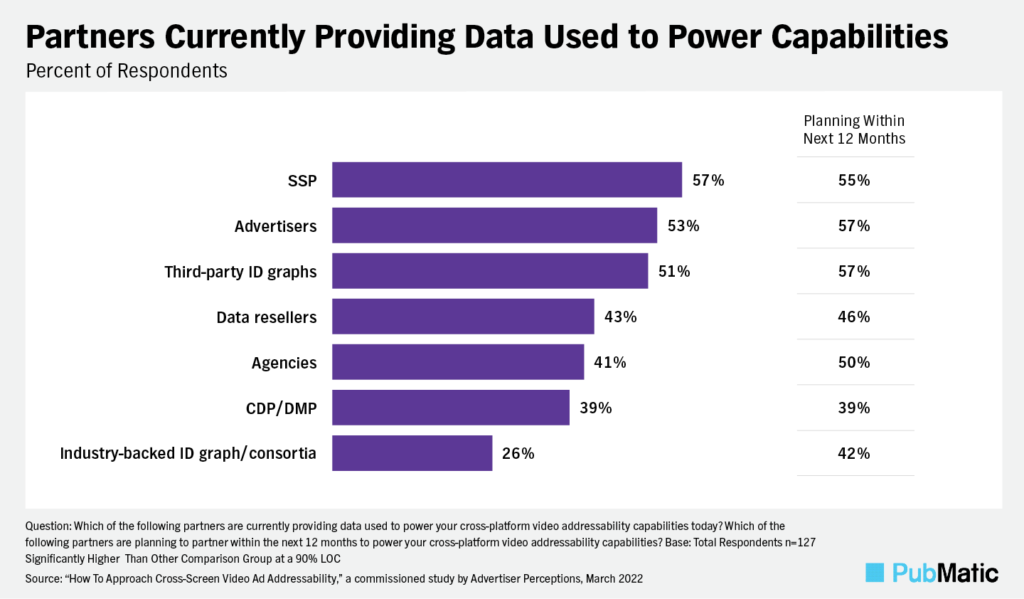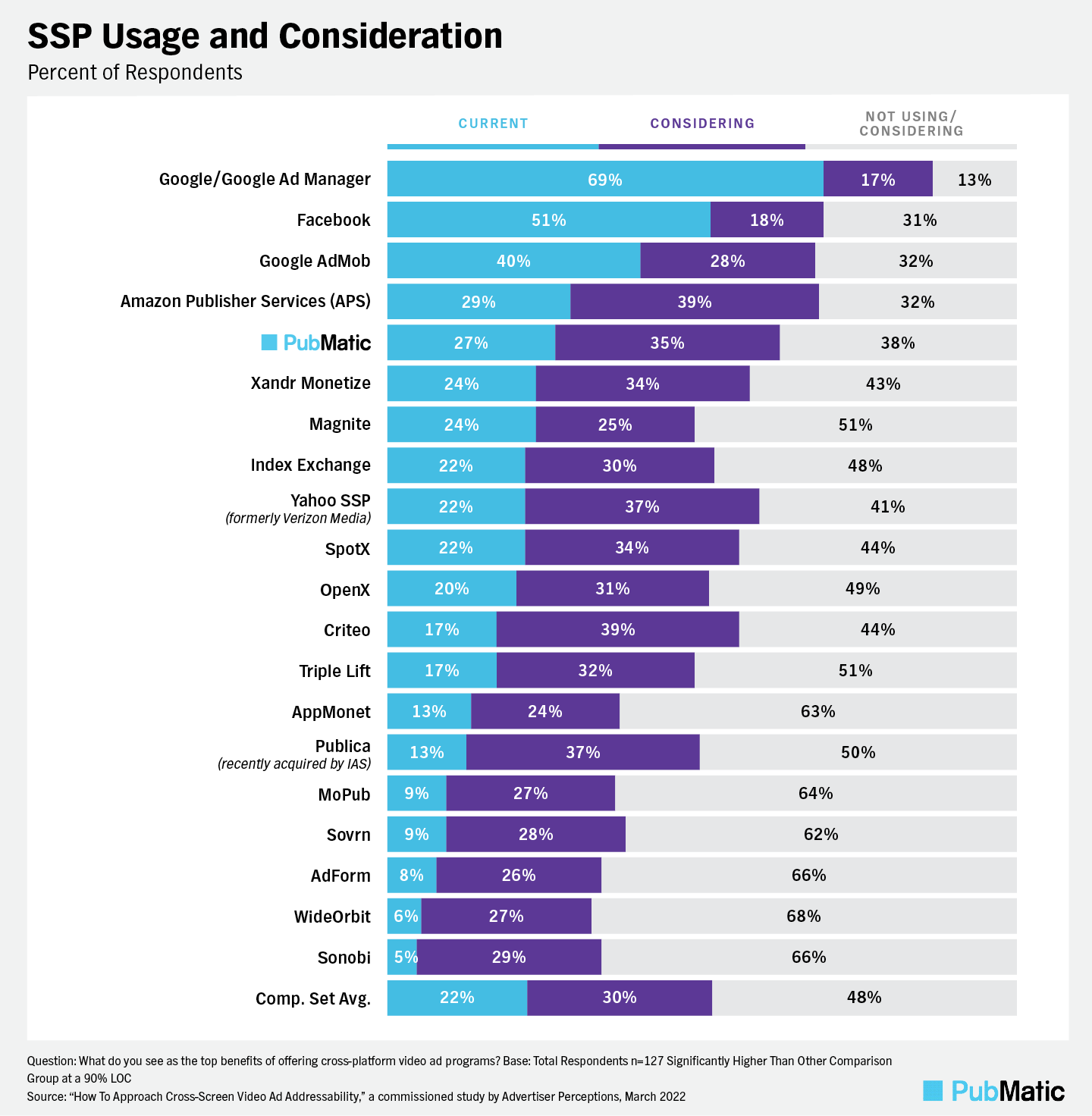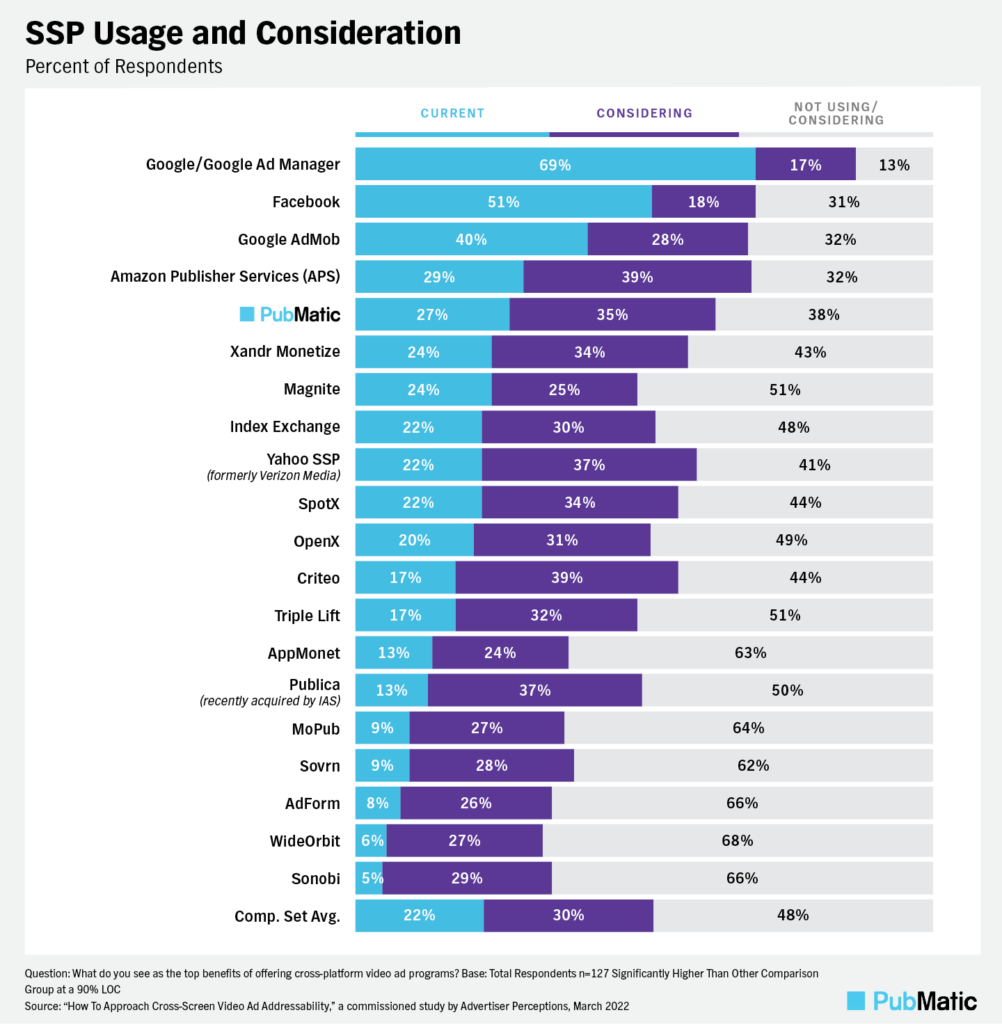 For more on how to facilitate addressability across channels and make the most of video ad offerings, see PubMatic and Advertiser Perceptions' latest white paper.