Hot on the heels of a phenomenal PubAcademy in New York City, PubMatic invited industry experts across the demand-side and supply-side to come together in Stockholm and London for afternoons of discussions and insights, looking into the latest programmatic trends impacting mobile, video and identity.
---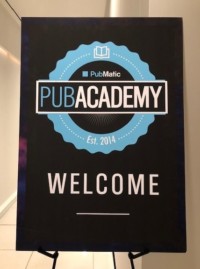 PubAcademy Sweden
PubAcademy Sweden began with the results from IAB Europe's recent 2019 Attitudes to Programmatic Advertising Report, presented by PubMatic's VP International Marketing, Roger Williams. This highlighted that while advertisers have a growing concern around brand safety and fraud, only 6% of them were aware of or are adopting ads.txt, which is designed to address these concerns. It also revealed that digital advertising was coming of age. Traditionally used for direct response campaigns, the majority of advertisers now recognise it as a channel for brand building campaigns, and this was driving programmatic investment.
Jonas Soderqvist, PubMatic's Regional Director Northern Europe, followed with a deep conversation with Jon Cagle, Sales Director at JW Player about how to build video into your advertising strategies. The afternoon continued with two panels covering in-app and identity, looking into current challenges, and what's coming for each channel.
PubAcademy UK
One week later we travelled to London, where we started the event with a panel on Identity hosted by our very own Francesca Warne, Senior Advertising Solutions Manager. She was joined by Tina Lakhani, Ad Tech & Standards Manager at IAB UK, Tom Fryett, Head of Programmatic Development EMEA at Omnicom Media Group, Joanna Burton, Chief Strategy Officer at ID5, and Terry Hornsby, Digital Solutions Director at Reach Solutions. Everyone enjoyed a thorough conversation about the future of identity and what this will all mean for the future of digital advertising.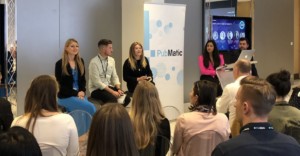 Alberto Nutricati, Senior Legal and Business Manager at Appodeal, then presented his insights on their in-app monetisation index, followed by James Chandler, Chief Marketing officer at IAB UK, who delivered a very engaging and educative presentation on mobile – where we've come from, where we are now and where we are going.
PubMatic's Lisa Kalyuzhny, Senior Director, Advertiser Solutions, EMEA, moderated the closing panel on the evolving data environment which featured Jo Holdaway, Chief Data Officer at ESI Media and Nicholas McCarthy, SVP Data Solutions EMEA at Merkle Inc. Both panelists shared insights on how data is affecting the industry now, and what to expect next.
---
If you're interested in joining us at a future PubAcademy, we are hosting a number across the world before the end of the year. Upc­oming PubAcademy locations include San Francisco, Auckland, Istanbul,  Hamburg, New Delhi and Tokyo. To find out more, head over to the PubAcademy page.