Since PubMatic's inception in 2006, we have been passionate about innovative solutions and making positive contributions to the programmatic landscape. Over the past 12 years, we have built a world class infrastructure that serves over 55 billion ad impressions and processes over 700 terabytes of data, daily.
We recognize that we are just one part of the ecosystem thus PubMatic Pune recently hosted an event, TechConnect, for like-minded people to inspire and network with one another. Through TechConnect, we wanted to share our learnings and give back to our local community.
PubMatic hosted our first TechConnect on February 12th at our Pune offices. The technology conference was attended by 60+ engineers, senior technology leaders and start-up founders. We also had some guests visit from Mumbai and Bangalore. Overall, it was a great success and we wanted to share some of the conversations and themes that resulted from our time together.
Key TechConnect Themes
The conference was opened by Mukul Kumar, Co-founder and SVP of Engineering at PubMatic. He spoke about our inspirations for starting this conference and our commitment to being a trusted ad tech partner.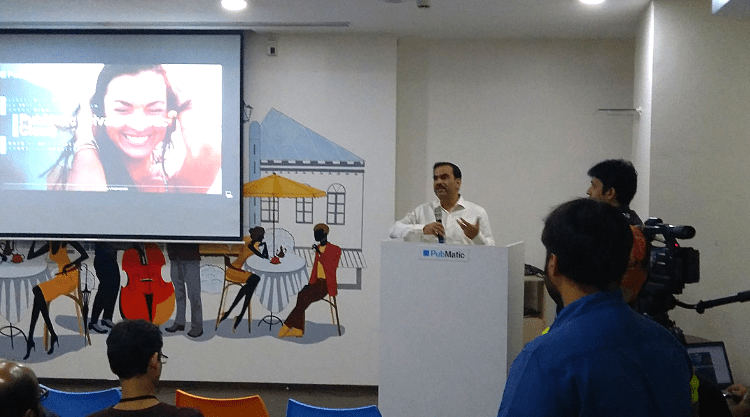 Abhinav Sinha, Senior Architect at PubMatic, conducted the first session – "PubMatic's Journey to Private Elastic Cloud." This session was well received due to the technical depth, the topic itself and PubMatic's deep working knowledge of Kubernetes.
Abhinav went over the complications that a typical engineer deals with on a regular basis, including:
How to handle dynamic loads?
How to ensure optimal hardware utilization?
How to make the solution environment agnostic?
Abhinav delved deep into these questions, our own long-term goals and vision, plus he shared how we are leveraging technologies such as Docker and Kubernetes to solve problems. He gave a live demo of orchestrating auto-adjusting various application instances to adapt to dynamic loads. For additional insights and tips, check out our technical blog posts to learn more about our processes and improvements.
Investing in Machine Learning
The second session, "Applications of Machine Learning in Ad Tech," was conducted by Andrew Baron, VP of Marketplace at PubMatic. Machine learning (ML) has been a key focus area for PubMatic and we have invested in the application of ML to find innovative solutions for our partners. It is an area that we were excited to discuss with like-minded engineers thus, Andrew started the session with explaining the ad tech value chain.
He covered four major use cases for ML within PubMatic: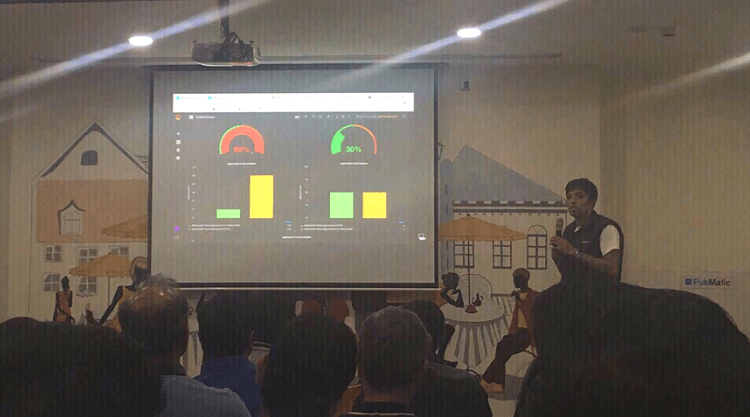 Pipe Cleanliness: Application of ML resulted in greater richness of data transferred and a decrease in systemic errors.
Traffic Management: ML led to a reduction in infrastructure costs for tech vendors and intermediaries.
Auction Dynamics: Through application of auction theory, ML can increase advertiser ROI and publisher yield.
Sales Enablement: ML can create recommendations to improve the efficacy of our customers' sales teams.
Impact of TechConnect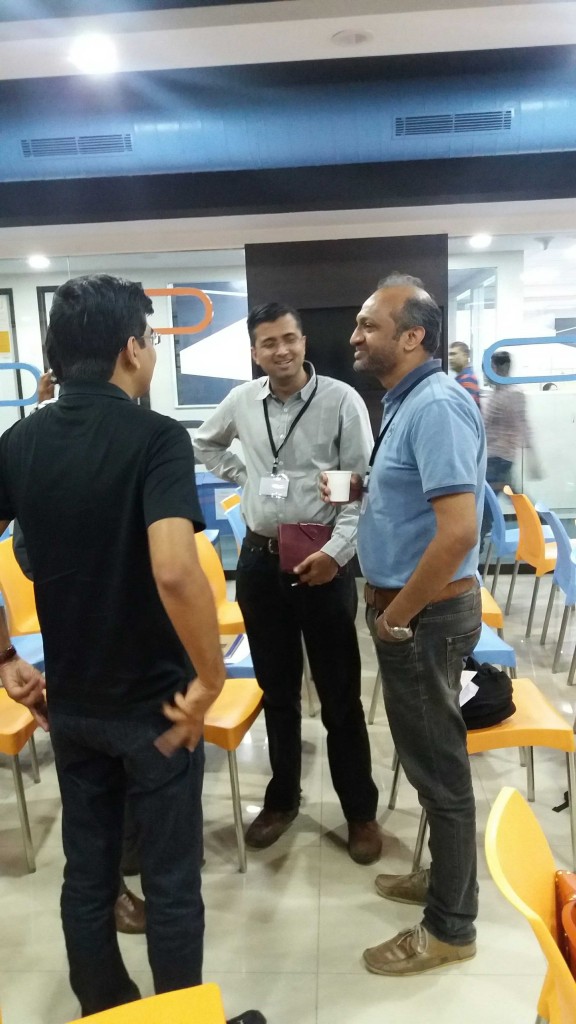 Given the highly skilled and technical audience, throughout the event and during the breaks there were many brainy conversations around cloud vs. on-premise, IaaS and deep learning. We heard many inspiring stories from senior engineering leaders and start-up founders. Our team was grateful for the time each of the participants took to attend the conference and share their expertise. We are encouraged by the feedback and plan to host a second event later this year.
If you are interested in learning more about what our engineering team is working on, check out our recent content. If you were unable to attend and would like to see the recorded sessions, please view the video here. We are growing our Pune team and have multiple positions open. Please connect with us and join us in impacting the programmatic landscape.