It's hard to believe that fall is here already and another Advertising Week is upon us! The PubMatic team is excited to kick off Advertising Week with an action-packed schedule of events, and we hope that you'll join us! Don't miss PubMatic President Kirk McDonald and Peter Foster, GM of Global Advertising and Brand Solutions at Match Group, as they discuss publishers "Taking Back Control" during MMS at Advertising Week. Publishers need to evolve—and even join forces—in order to survive and thrive in today's digital advertising ecosystem. Discover how forward-thinking companies like Match Group are addressing these questions head-on to ensure success today, tomorrow and in the future.
MMS @ Advertising Week – "Taking Back Control"
Date: Monday, September 26
Time: 3:25 pm
Location: IAC Building – 555 W 18th Street
---

PubMatic's PubAcademy US – "Header Bidding: Tactics & Strategies"
Date: Tuesday, September 27
Time: 4:00 pm
Location: PubMatic NYC – 229 W 43rd Street, 7th Floor 
For the first time PubMatic's international thought leadership series, PubAcademy, comes to the US with a special edition for Advertising Week in New York City. The Header Bidding: Tactics and Strategies session will feature insights from industry leaders, followed by a brief Q&A and networking with drinks and nibbles.
Moderator:  Craig Chinn, VP of Customer Success, PubMatic
Panelists:    
Tim Wolfe, VP of Ad Operations, Gannett

Tanuj Joshi, Head of Media Partnerships, MediaMath

Ryan Teshima-McCormick, Director of Marketplace Development, Rocket Fuel

Ben Feldman, Senior Director of Operations, PubMatic

---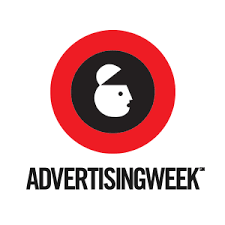 Advertising Week – Telling Stories Across Screens & Programmatic TV
"The Cross-Screen Programmatic Dialogue"
Date: Thursday, September 29
Time: 4:15 pm
Location: Times Center Hall, ADARA Stage – 242 W 41st Street
PubMatic President Kirk McDonald takes the stage at Advertising Week with Andrew Feigenson, Managing Director of Digital at Nielsen, Eric Franchi, Co-Founder of Undertone and Seth Rogin, President & CEO of Nucleus Marketing Solutions to discuss the impact of digital, video, and mobile on the art of storytelling and story-making. These industry experts will address whether it's possible to have a balance between content driving audience and content driving revenue in the digital world; how they are successfully integrating services and messaging into story-led multi-platform universes of original content; tactics for reaching target audiences in unique ways that grow brand awareness, and loyalty and advocacy.