In 2017, transparency was a hot industry topic and PubMatic tackled it head on during dmexco. As the ecosystem called for even-greater clarity on fees and by whom they are paid, brand safety, ad fraud, and more insights into auction/trading dynamics, we released our white paper on Auction Dynamics to help our peers make sense of it all. We took a deep dive into the dynamics at play when impressions are bought and sold. Additionally, PubMatic explained the trading that lies at the heart of how things work.
In the spirit of learning and education, PubMatic also launched a video series with Beet.TV, "Programmatic from the Sell Side, a Video Series from DMEXCO," to further examine programmatic from both the seller and the buyer perspectives. We've put together some highlights, with quotes from select videos, below.
Take a look and check out the helpful insights into transparency we covered in the series:
Transparency and auction dynamic videos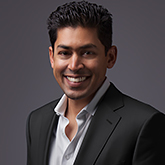 "It's a huge transformation that's coming and I think a lot of the discussion points in the industry today about auction dynamics, about transparency, about quality, about fraud, all of these things you can really trace back to the change from direct response to brand advertising."
— Rajeev Goel, CEO and Co-Founder at PubMatic
---
 "Does everyone have the right to full transparency on pricing? Does the publisher, does the advertiser? That is a debated topic actually. It's unclear if there's uniformity in terms of everyone feeling that the information about pricing should be revealed to all."
— Mike Smith, SVP Revenue Platforms and Operations at Hearst Magazines Digital Media
---
"The debate has moved on considerably. People are very focused on supply chain transparency and the presence of fraud and other forms of invalid traffic such as viewability in the market."
— Rob Norman, Chief Digital Officer at GroupM
---
"While there might be some bad players in the digital media ecosystem, transparency basically boils down to having a full understanding of the ins and outs of programmatic transactions. What's hampered understanding is that while automation has speeded things up, machines can't watch for the things that humans can."
— Jeff Hirsch, CMO and Head of Publisher Development, US at PubMatic
---
"If you put an amount of money with some KPI's, whatever the DSP you will have very different results. You need to manage and optimize money to different DSP's in parallel with your campaign if you want to have the best result for your clients."
— Dominique Delport, Global MD of Havas Group
---
"Over 70% of our consumers are actually being found on mobile. Therefore, we want to put a bigger presence on how we can accelerate sight, sound and motion in that in-app experience."
 — Tim Mahlman, President, Ad Platforms, Oath
---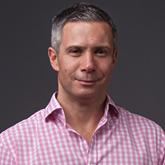 "We see control around ad decisioning, being in control of how publishers allow demand to access or view their inventory. They can wrestle or maintain that control, and put rules in place for how they wish to work with demand sources."
  — Bill Swanson, VP EMEA at PubMatic
---
"The message that I would give to the buy side, is that actually trade bodies like the IAB, like JICWEBS, like all of the industry bodies getting together, we're really working hard to clean everything up. So, I'd say to the buy side, work with us, support all of those things that we're doing, so we can make the industry a better place for everyone."
 — Tim Elkington, Chief Digital Officer at IAB UK
---
"I think when folks are talking about transparency what they're really talking about is validation. They really want to know that what they're buying is exactly what we say they're buying and it's achieved the results."
— Judith Hammerman, VP, Global Data Commercialization at Time Inc.
---
"Although it may feel like programmatic advertising has been around forever, it's actually still new and it's still very much evolving."
— Jim Norton, Chief Business Officer, President of Revenue at Condé Nast
---
Want more video?
Don't miss our new series, "Wrappers and Header Bidding, the New Programmatic Landscape," where industry experts discuss header bidding (for online, mobile, video and more), wrappers, open source technology, and the future of ad decisioning. Or, if you would like to learn more about our products and insights, let us know.
We're off to a great start and there's more to come. Stay tuned. Happy Holidays!