A thriving open internet must be built on a responsible foundation. That is why PubMatic is taking a holistic approach to responsibility. From internal infrastructure and operations to the facilitation of media buying on our platform, we are looking at diversity, equity and inclusion (DE&I), sustainability and responsible journalism from an integrated viewpoint in order to improve outcomes for all.
One year ago, we shared the first milestone of our company's sustainability journey – that PubMatic achieved 100% renewable energy across our global data centers. Over the last 12 months, we have gone deeper to understand our company's carbon footprint and conducted a progressive exercise to measure the emissions of our digital advertising operations led by the climate and media experts at 51 to Carbon Zero.
We are proud to release the results of PubMatic UK carbon footprint measurement for 2022. A snapshot of key findings is below.
Total Carbon Footprint: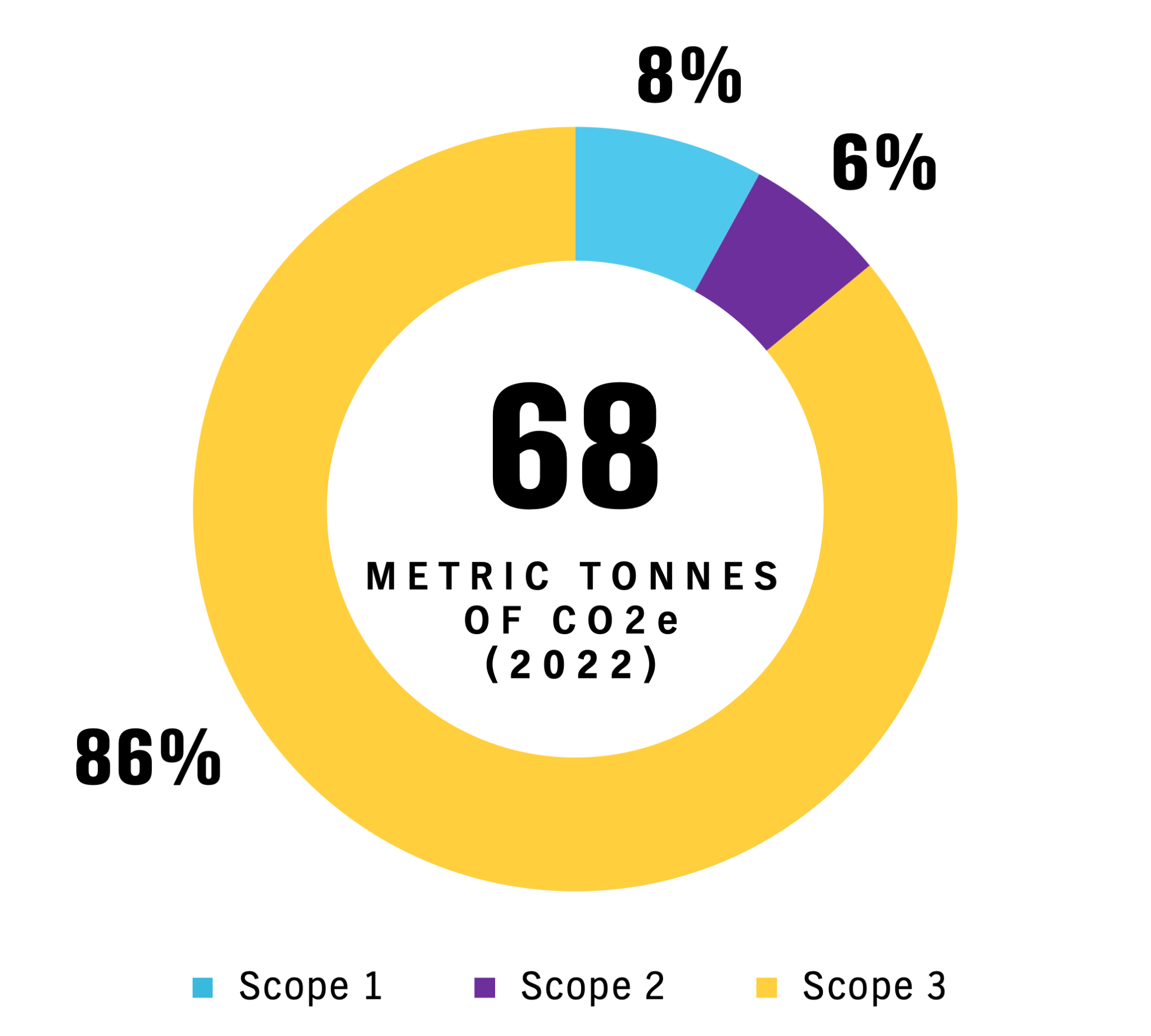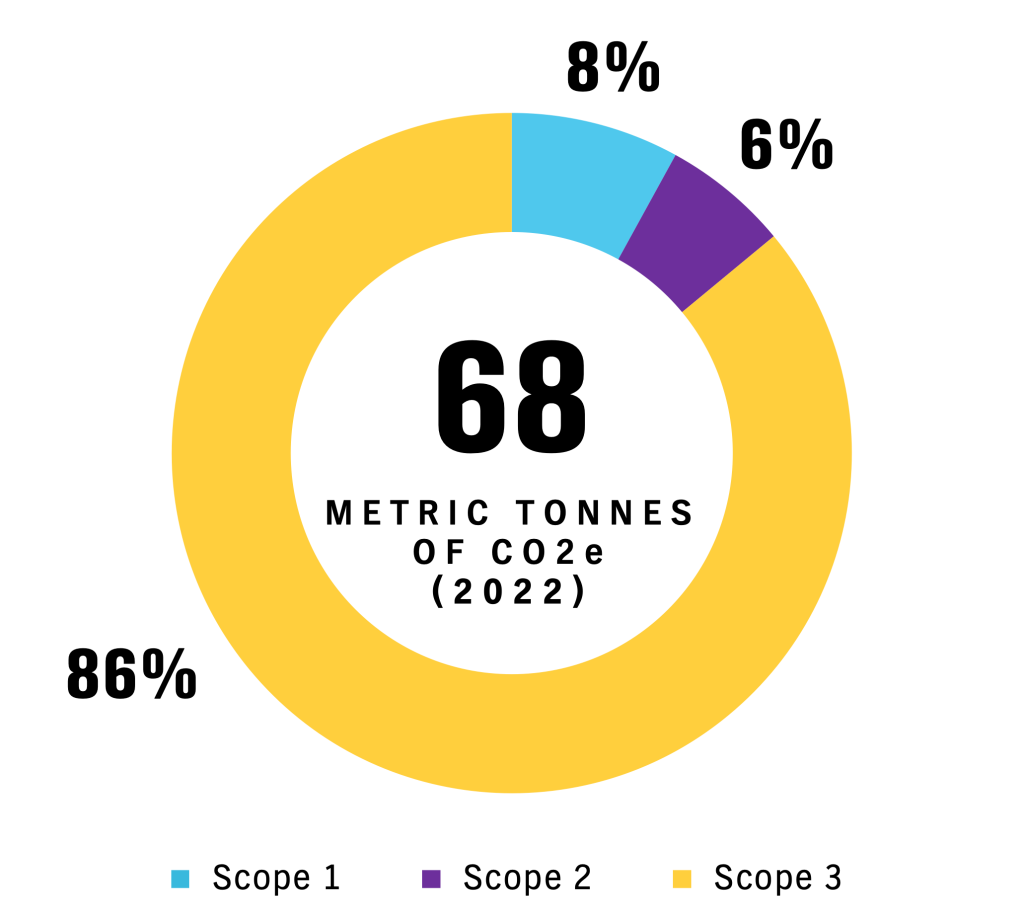 Overall, our UK operations (including offices, business travel, and data centers) generated 68 tonnes of carbon dioxide equivalent (CO2e) in 2022. This total covers our single leased office in London and our UK data center for processing billions of daily ad transactions, as well as upstream and downstream emissions:
Scope 1 covers direct emissions (such as heating, fuel and air conditioning) that come from sources owned or controlled by PubMatic
Scope 2 covers indirect emissions from purchased energy consumed by PubMatic
Scope 3 covers indirect emissions from our business operations and supply chain
The vast majority of our emissions came from scope 3 emissions, which includes business travel, commuting, purchased goods and services, waste production and water usage, representing 86% of PubMatic UK's overall carbon emissions.
PubMatic UK's carbon intensity per each of our 52 UK-based team members was 1.31 tonnes. This is 60% more carbon efficient than the 3.4 tonnes average annual operational carbon footprint for a UK advertising employee.
Data Center Emissions: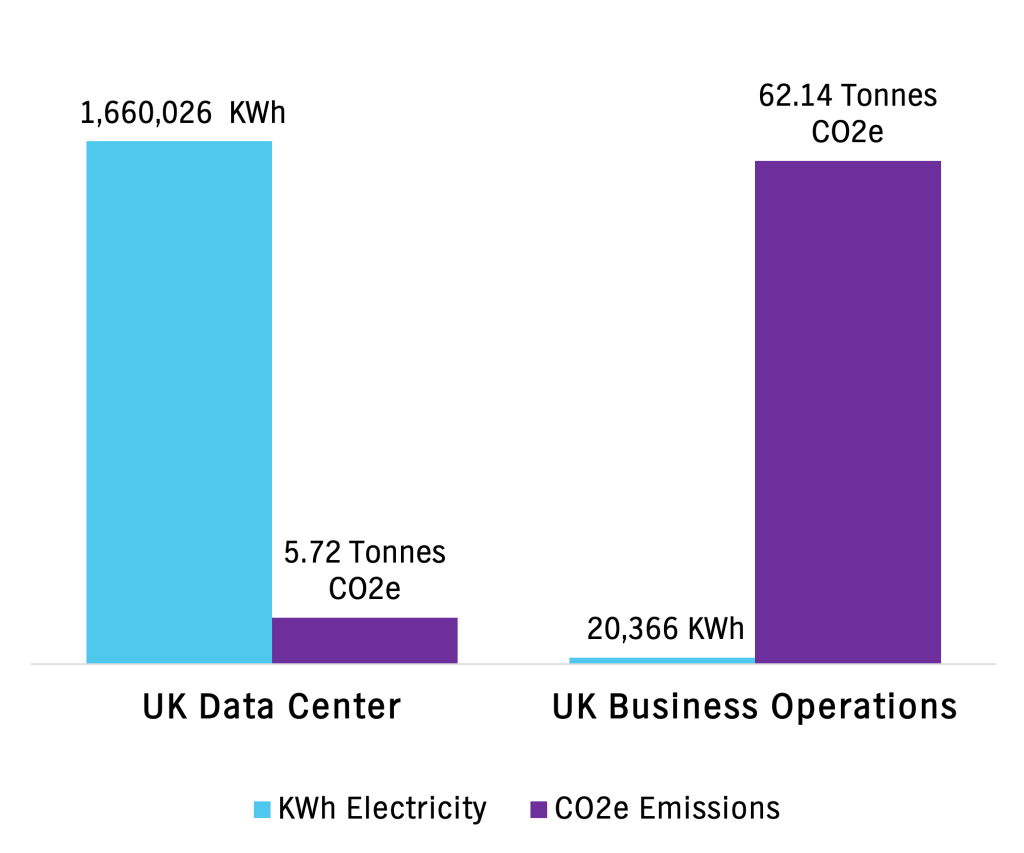 Digital advertising is a high volume, data-rich and energy-intensive industry. As a result, the data centers that process and serve each ad impression can have a major impact on a company's carbon emissions. In fact, our UK carbon footprint analysis found that our data center accounted for 98% of our electricity usage regionally.
However, our UK data center (like all of our colocation data centers globally) was powered exclusively by renewable energy. As a result, the overall carbon emissions of our data centers was only 5.7 tonnes, a result of the diesel used for backup generators, water and waste. In total, PubMatic avoided emitting 321 tonnes of carbon, the equivalent of the electricity consumed by 41 homes for a year.
The carbon reduction impact of leveraging renewable energy to power digital advertising transactions is critical for buyers to focus on as part of their sustainable media initiatives. A supply path optimization strategy that factors green data centers has the potential to drive a much larger impact that focusing on de-duplication alone – 50 data centers powered by renewable energy would still emit less CO2e than one data center that was not.
Looking Forward:
The steps we've taken to audit the environmental impact of our UK operations are only the starting point. We are in the process of expanding this pilot initiative globally and have plans to share the carbon footprint of our global operations later this year. What's more, measuring our impact is the first step towards being able to set science-based targets to reduce our carbon impact and run a more sustainable business.