UPCOMING EVENTS
dmexco 2017
September 13, 2017 - September 14, 2017 | Cologne, Germany
PubMatic is returning to Dmexco 2017 as exhibitors. Dmexco is the global business and innovation platform of the digital economy. It makes the disruptive trends tangible and defines the business potential of tomorrow.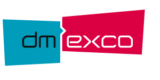 Advertising Week
September 25, 2017 - September 29, 2017 | New York, New York

iMedia Brand Summit Japan 2017
September 25, 2017 - September 28, 2017 | Tokyo, Japan

Upstream Seller Forum
October 11, 2017 New York, NY

IAB Engage 2017
October 18, 2017 London, UK
As main sponsors, PubMatic, along with other industry leaders, will take part in discussions on how digital is the new frontier in the world of marketing and the most important media channel for the average UK advertiser.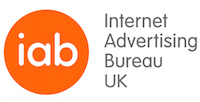 PAST EVENTS
ATS Singapore 2017
July 4, 2017 Singapore
PubMatic is returning to ATS Singapore as sponsors. ATS Singapore is the full industry ecosystem event, providing attendees with the opportunity to learn, network, and discuss the challenges facing the programmatic advertising and marketing technology industry today. Hosted by ExchangeWire – an independent voice for the industry – this full day event aims to grasp the…

AOP Digital Publishing Awards 2017
June 28, 2017 | London, UK
PubMatic is excited to be sponsoring AOP's annual award ceremony for the 4th time and celebrating the fantastic work and collaboration across the industry. This year's AOP Digital Publishing Awards have attracted entries from across the industry – from specialist B2B brands, consumer titles and news media. The winners will be announced at the AOP Digital Publishing Awards…