Our specialized cloud infrastructure platform combines unique software with owned and operated hardware that has been deployed around the world in third-party data centers. This best-in-class technology backbone is powering digital advertising across continents, ad formats, and devices.
The locations where we have our global digital advertising infrastructure deployed: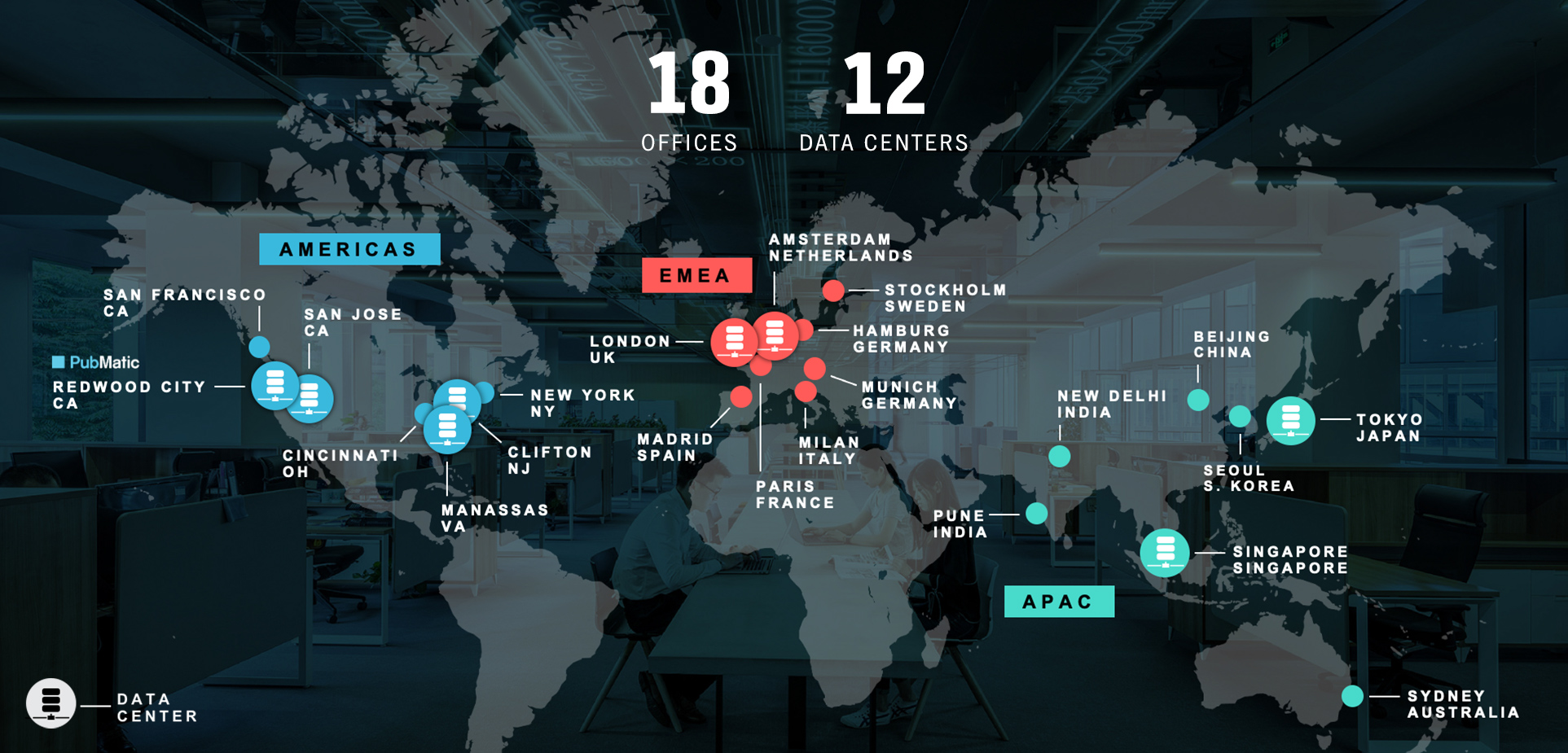 PubMatic is focused on real-time transaction processing, a high degree of cost efficiency, and rapid innovation that aims to deliver superior results to our customers. We process near 1.4 trillion advertiser bids every day. In aggregate, we process 537 billion ad impressions daily, which generates over 10.2 petabytes of data per day.